El 24 de febrero de 1994 el sello brit?nico Fierce Panda publicaba su primer ep, 'Shagging In The Streets', seis combos de la incipiente escena groovy llamada The New Wave Of New Wave. Ten?an pensado retirarse despu?s de este primer Ep, pero no lo hicieron y han pasado a la historia de la m?sica brit?nica por ser impulsores de parte del movimiento brit pop. Entre los grupos que han trabajado con la discogr?fica del panda, podemos destacar a Supergrass, Ash, The Bluetones, Gorky's Zygotic Mynci, Create, Placebo, Embrace, Kenickie, Three Colours Red, Tiger, Idlewild, Coldplay, Hundred Reasons, The Music o Death Cab for Cutie.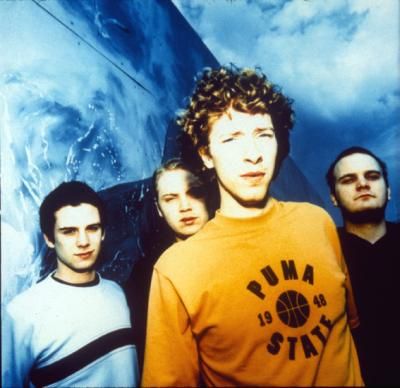 Brash Music, sello norteamericano, publicar? a principios del mes de marzo un recopilatorio de homenaje junto a Fierce Panda para conmemorar los 10 a?os que acaban de cumplir los brit?nicos.
El ?lbum, titulado Decade: Ten Years of Fierce Panda, incluir? los mejores singles de la historia de sello, alguna rareza, y contar? con grupos como ColdPlay, Ash, Supergrass, Placebo, Embrace, o Death Cab For Cutie.
Si quer?is ser los primeros en escuchar el disco, se puede comprar ya en Amazon por 17$.
La lista completa de canciones est? en el cuerpo extendido del post.
Por cierto, Death Cab For Cutie, que actuar? dentro de nada en Madrid es uno de los dos grupos en los que toca el genial Benjamin Gibbard, el otro es Postal Service.

Ash – ?Punkboy?
Supergrass -?Caught By The Fuzz?
The Bluetones -?No. 11?
Placebo -?Bruise Pristine?
Kenickie – ?Come Out 2nite?
3 Colours Red -?This Is My Hollywood?
Embrace -?All You Good Good People?
Lo-Fidelity Allstars – ?Diamonds Are Forever?
Idlewild- ?Chandelier?
Seafood- ?Porchlight?
Coldplay -?Brothers & Sisters?
Hundred Reasons – ?Cerebra?
Bright Eyes – ?Arienette?
Easyworld- ?Hundredweight?
The Music -?Take The Long Road And Walk It?
Polyphonic Spree -?Soldier Girl?
Winnebago Deal -?Manhunt?
Six By Seven – ?Bochum (Light Up My Life)?
Death Cab For Cutie – ?Tiny Vessels?
Keane – ?This Is The Last Time?
Más información:
Últimos artículos:
Post Popularity 0.68%
Popularity Breakdown
Views 0.72% Comments 2.01% Retweets 0% Facebook Likes 0%