A ?ltima hora de la tarde de hoy martes 6 de Julio saltaba la noticia: fuentes oficiales del FIB confirman la definitiva presencia de Morrissey en el FIB 2004.
La noticia se ha extendido r?pidamente por todos los foros y mentideros de la Red. As?, se hacen eco de ella en Muzikalia, Spanishpop y Foropop, entre otros sitios.
No debemos olvidar, el hecho de que no es infrecuente (seg?n las malas lenguas), el anuncio de grandes estrellas en el cartel, con la ca?da misteriosa del mismo a pocas semanas de la celebraci?n del Festival (casos Bj?rk y REM son los m?s conocidos), pero parece ser que esta vez la noticia va en serio.
De ser as?, ser?a la guinda al pastel del 10? aniversario del FIB, enriqueciendo un cartel que yo mismo critiqu? en su d?a por caduco y repetitivo.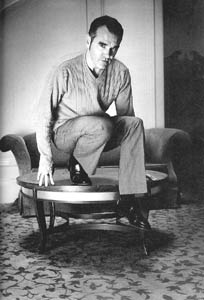 Cu?ntas veces lo habr? dicho ya, pero… The more you ignore us, the closer we get, Moz….
Más información:
Últimos artículos:
Post Popularity 1.2%
Popularity Breakdown
Views 0.36% Comments 4.42% Retweets 0% Facebook Likes 0%