Migala finaliza su larga gira de presentaci?n de uno de los mejores discos del a?o, "La incre?ble aventura". Pr?cticamente toda Espa?a, adem?s de varias ciudades en Francia, B?lgica, Holanda y Alemania, han podido escuchar el ?ltimo trabajo de uno de los grupos m?s innovadores y creativos de nuestro pa?s.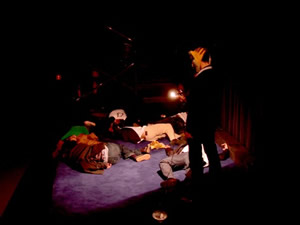 La gira concluir? definitivamente con un concierto especial en Madrid. Ser? el viernes 10 en la Sala Arena. Las puertas se abrir?n a las 20:00 y el precio
es de 12 euros (anticipada), o 15 (taquilla).
El mismo d?a, en Barbarella y con invitaci?n, Astrud presentar?n su nuevo y esperado disco "Perfomance". ?Y qu? hay que hacer para conseguir la invitaci?n? Esta vez est? f?cil, se pueden obtener comprando una de las primeras copias del "Perfomance" en Madrid Rock. Sale a la venta el pr?ximo d?a 7 (martes).
Ya que nos ponemos, otros conciertos interesantes en Madrid en las pr?ximas fechas:
Maga, viernes 2, Sala Cop?rnico.
The Faint, mi?rcoles 8, Sala Arena.
The Liars, mi?rcoles 8, Moby Dick.
Más información:
Últimos artículos:
Post Popularity 0.41%
Popularity Breakdown
Views 0.45% Comments 1.2% Retweets 0% Facebook Likes 0%