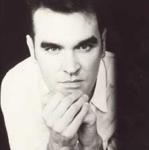 En una entrevista concedida al programa de la BBC 6 music, el guitarrista de Morrissey, Alan Whyte ha revelado muchos detalles sobre el ?lbum que preparan para abril.
Morrissey ha grabado junto a su banda grabado alrededor de 30 caciones en los estudios Hook End Manor en Oxfordshire junto al productor Jerry Finn.
El nuevo disco que se titular? "You are the Quarry" y que ser? publicado por el sello Sanctuary incluir? canciones como "My Life Is A Series Of People Saying Goodbye", "Teenage Dad On His Estate", "Don't Make Fun Of Daddy's Voice", "I Have Forgiven Jesus", "Come Back To Camden", "How Can Anybody Possibly Know How I Feel" y "I'm Not Sorry".
En palabras de Whyte, este ser? el mejor ?lbum de Morrissey, musicalmente entre el "Your Arsenal" y "Vauxhall & I".
Morrissey ha declarado que para el nuevo disco le ofrecieron contar con m?sicos de Radiohead y con Tracey Thorn, ambas posibilidades seg?n ?l, "Absolutely bewildering. People don?t know what I?ve been through."
Más información:
Últimos artículos:
Post Popularity 0.93%
Popularity Breakdown
Views 0.9% Comments 2.81% Retweets 0% Facebook Likes 0%