La lista de los ?ltimos grupos que han confirmado su presencia en el Festival Coachella y que acompa?aran la reaparici?n de Pixies es la siguiente.
Dan ganas de pensarse en pasar el puente de mayo en California.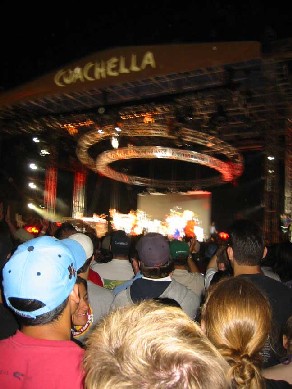 …And You Will Know Us By The Trail Of Dead, Air, Basement Jaxx, Belle & Sebastian, Black Keys, Bright Eyes, Broken Social Scene, Cure, Death Cab for Cutie, Dizzee Rascal, Electric 6, Flaming Lips, (International) Noise Conspiracy, LCD Soundsystem, My Morning Jacket, Pixies, PJ Harvey, Prefuse 73, Radiohead, Sage Francis
Sleepy Jackson, Sparta, Stereolab, Thursday, Wilco, Yeah Yeah Yeahs.

Más información:
Últimos artículos:
Post Popularity 0.94%
Popularity Breakdown
Views 0.54% Comments 3.21% Retweets 0% Facebook Likes 0%