El d?a 6 de marzo se celebra en Miami la conferencia Winter Music 2004, evento que reunir? seg?n sus organizadores, profesionales de la m?sica de m?s de sesenta pa?ses.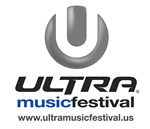 De manera paralela, se ha organizado el festival Ultra Music que contar? con la participaci?n de, atenci?n porque la lista es impresionante, The Chemical Brothers, Paul Oakenfold, Tiesto, Paul Van Dyk, Sasha, John Digweed, Junkie XL, Plastikman, Way Out West, Pete Tong, The Rapture, LCD Soundsystem, Josh Wink, Goldie y 2many djs.
Ser?n 14 horas de m?sica ininterrumpida, con 200 artistas divididos en 11 escenarios en el parque BayFront y con m?s de 1 mill?n de watios de potencia.
Se han puesto a la venta 5.000 tickets a la venta a un precio especial de $35, cuando de terminen, el resto se podr? adquirir por $50.
Más información:
Últimos artículos:
Post Popularity 0.19%
Popularity Breakdown
Views 0.36% Comments 0.4% Retweets 0% Facebook Likes 0%