Siguiendo con la fiebre revival que ha propuesto Flashman esta ma?ana, al resucitar a los inefables Guns 'n Roses, quer?a sacar a escena las remasterizaciones de uno de los grupos m?s influyentes de la d?cada de los 80.
A finales del pasado mes de Enero, se pusieron a la venta los cinco primeros LPs de Echo and the Bunnymen (Crocodiles, Heaven up here, Porcupine, Ocean Rain y Echo and the Bunnymen), tras una cuidada remasterizaci?n. Adem?s, el precio es uno de sus principales atractivos, porque hacerse con estas completas reediciones por un precio de 7 euros y pico, es todo un lujo (yo ya me he comprado el m?tico Crocodiles y el Ocean rain).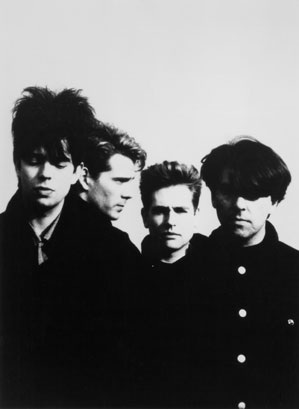 Como he comentado, las reediciones han sido muy cuidadas, y junto al material original de los discos, se han incluido nuevas versiones, tomas en directo, descartes e incluso alg?n tema in?dito. En mi opini?n, es una estupenda oportunidad para aquellos que no ten?amos las versiones originales de estos discos, y m?s, teniendo en cuenta su precio.
As? es como se ha querido rendir homenaje a Ian McCulloch y los suyos, una de las bandas m?s notorias del post-punk de los primeros 80.

Más información:
Últimos artículos:
Post Popularity 0.99%
Popularity Breakdown
Views 0.36% Comments 3.61% Retweets 0% Facebook Likes 0%