El pr?ximo 24 de enero se publica "The Secret Migration", el nuevo y esperado disco de Mercuy Rev.
Dado que no tengo tantos escr?pulos como mi colega Hang y como ya est? disponible a trav?s de p2p, lo estoy escuchando en estos momentos.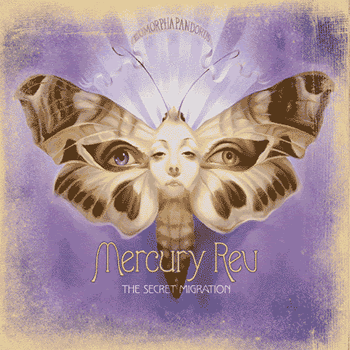 Mercury Rev siempre me ha parecido un grupo curios?simo. Fundado como medio para crear bandas sonoras destinadas a proyectos cinematogr?ficos experimentales de varios de sus componentes, en su accidentada y ca?tica carrera iniciada en 1991, han grabado un buen n?mero de grandes discos.
Sus dos primeros ?lbums "Yerself Is Steam" (1991) y "Boces" (1993), fieles a la esencia del grupo, son complejos manuales de art-pop ruidista y experimental, cargados de extra?os sonidos de inestable ensamblaje.
Tras un disco de transici?n, "See You On The Other Side" (1995), en 1998 publicaron quiz?s su mejor trabajo, el aclamad?simo "Deserter?s Songs", uno de los mejores discos de la d?cada y un experimento sorprendente de pop sinf?nico, melod?as et?reas y arreglos narc?ticos.
"All is Dream" (2001), su siguiente trabajo, supuso un peque?o paso atr?s. Aun manteniendo el tono emocional propio del grupo, las melod?as quedaban enmascaradas y deslucidas por culpa de un exceso de coros y cuerdas. A m? es el que menos me gusta.
Sin embargo parece que "The Secret Migration", trata de recuperar el terreno perdido y presenta una serie de canciones que apoyadas principalmente en las guitarras, suenan m?s ligeras, no tan densas y orquestadas.
Combinando melod?as suavemente emotivas con pasajes de estallidos el?ctricos y cuidados arreglos psicod?licos, Mercury Rev firman un disco que quiz?s suene m?s accesible de lo que nos tienen acostubrados, pero que mantiene el tono et?reo de siempre.
Tras la primera escucha me ha encantado, especialmente las canciones "In the Wilderness", "In a Funny way", "Vermillion" y el single "Secret for a song". Me reservo para dentro de un tiempo el balance definitivo.
Ma?ana estar? en el radioblog. Si quieres m?s informaci?n sobre el "The Secret Migration", Mojo, Q y Uncut, han publicado ya su rese?a.

Más información:
Últimos artículos:
Post Popularity 0.65%
Popularity Breakdown
Views 0.18% Comments 2.41% Retweets 0% Facebook Likes 0%