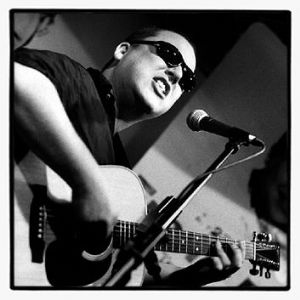 HearItAgain.net publica en mp3 el ?ltimo concierto de Frank Black & The Catholics en el Shepherd's Bush Empire de Londres el 1 de diciembre de 2003.
El manager de la banda ha declarado sobre esta grabaci?n de 27 canciones: "this is an awesome recording, don't delete a thing".
Entre la lista de canciones que incluyo a continuaci?n, podemos encontrar varias de los Pixies.
La descarga cuesta 12$ y hay varias fragmentos de canciones de muestra.
Escucha por ejemplo Velvety.

La lista completa de canciones:
Cactus Nimrod's Son
Velvety I Need Peace
Hermaphroditos Where Is My Mind?
Six Sixty-Six California Bound
Monkey Gone To Heaven Whiskey In Your Shoes
Caribou Jane The Queen Of Love
How You Went So Far Goodbye Lorraine
New House Of The Pope Robert Onion
When Will Happiness Find Me Again? Bullet
Headache The Black Rider
(I Want To Live On An) Abstract Plain The Farewell Bend
This Old Heartache Cold Heart Of Stone
Horrible Day Freedom Rock
Nadine
Lo puedes descargar aqu?.

Más información:
Últimos artículos:
Post Popularity 0.19%
Popularity Breakdown
Views 0.36% Comments 0.4% Retweets 0% Facebook Likes 0%