Tras escuchar la Banda Sonora de "Lost in translation" el pasado fin de semana, me ha entrado una especie de "fiebre revival" por este grupo.
Tras mi b?squeda de cualquier noticia sobre los autores del gran "Loveless", leo en la revista francesa Les Inrockuptibles, que se rumorea sobre la posible reedici?n de la obra del grupo irland?s, remasterizada, con rarezas (un poco al estilo de Echo and the Bunnymen), y DVDs.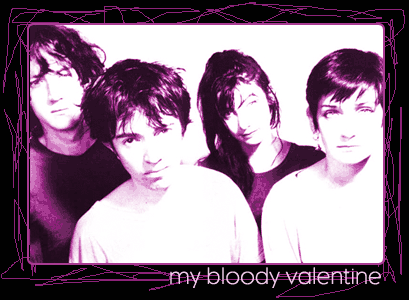 Las reediciones aparecer?n en forma de cofres: el primero de ellos, recoger? las versiones remasterizadas de los primeros ?lbumes y EPs de My Bloody Valentine (desde This is your bloody Valentine, hasta Ecstasy); el segundo de los cofres, se centrar? en el per?odo 1988-1991, y comprender? alg?n directo, as? como diferentes tomas y versiones de los temas ya cl?sicos del grupo de Dubl?n.
Por su parte, est? igualmente previsto el lanzamiento de un DVD, que recoger?a alguna de las actuaciones en directo de My Bloody Valentine. junto con sus v?deos y entrevistas.
Es s?lo un rumor, pero por si acaso tiene fundamento, ah? lo dejo.
www.mybloodyvalentine.net

Más información:
Últimos artículos:
Post Popularity 4.13%
Popularity Breakdown
Views 0.45% Comments 16.06% Retweets 0% Facebook Likes 0%