Desde hace unas semanas no dejo de escuchar este disco: The Radio Department, "Lesser Matters".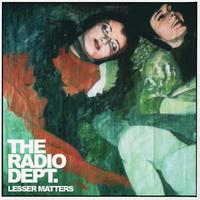 Es un cuartero sueco, de Malm? concretamente. Sus canciones alternan pasajes ac?sticos con guitarras distorsionadas que recuerdan a The Jesus Mary Chain o My Boody Valentine, manteniendo siempre el equilibrio de voz y melod?a como elemento principal de la composici?n.
Una joya descubierta escuchando Viaje a los Sue?os Polares, publicado por Labrador Records y que en Espa?a no s? quien distribuye.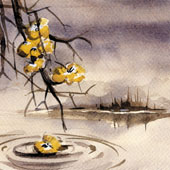 En esta misma l?nea de pop preciosista, una novedad: "The seven autumn flowers" de Trembling Blue Stars, el grupo de Bobby Wratten, antiguo l?der de los m?ticos The Field Mice, estandarte de Sarah Records (Loftof74 y Hang seguro que les conocen bien). De nuevo la melod?a como elemento integrador de sonidos dispares, electr?nica, arreglos ac?sticos, y un ligero toque dub.
El disco lo distribuye Elefant en dos versiones cd y vinilo numerado y limitado a 600 copias, con presentaci?n en formato Doble 10″ y portada doble.

Y ya que nos ponemos a hablar excomponentes de grupos m?ticos de pop, quiero destacar tambi?n "Reunion of Island Goose", el ?ltimo disco de International Airport, una banda cuyo l?der es Tom Crossley, miembro de The Pastels y Appendix Out.
Pop escoc?s muy en la l?nea de los Pastels, Orange Juice o Belle And Sebastian. Psicodelia con un punto noise y alg?n aporte ?tnico que a mi juicio no hac?a falta incorporar.
Esta tarde si me es posible, una canci?n de cada uno de estos discos sonar? en el Radio Blog.
Más información:
Últimos artículos:
Post Popularity 0.79%
Popularity Breakdown
Views 0.36% Comments 2.81% Retweets 0% Facebook Likes 0%