Tim Goldsworthy y James Murphy forman The DFA, un d?o neoyorquino que ha colaborado en gran medida a la revitalizaci?n de uno de los fen?menos que m?s de moda han estado en 2004 y lo estar? en 2005, el post-punk bailable.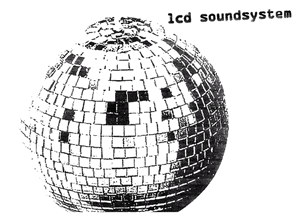 Se formaron en 2000 y despu?s de trabajar con David Holmes o Primal Scream han sido los responsables de buena parte del sonido de The Rapture o Radio 4, encarg?ndose de la producci?n, las mezlcas y la ingenier?a de sonido de sus discos.
Adem?s en 2002 fundaron su propio sello, DFA records, con el que editan trabajos fundamentalmente encuadrados en el "sonido Nueva York". Entre su cat?logo destaca The Rapture, Blac Dice, The Juan Mclean y alg?n recopilatorio interesante como el "Dance to the Underground".
El pr?ximo lanzamiento de DFA records ser? el esperado disco de LCD Sounsystem, el proyecto en solitario de James Murphy, uno de sus miembros.
Durante 2004 han ido goteando singles, "Give it up", "Losing My Edge", "Yeah" y recientemente "Movement", aunque hasta el 24 de enero de 2005 en Europa y el 25 de febrero en USA, su LP completo no estar? a la venta.
El ?lbum es m?s variado de lo que yo pensaba, siempre dentro de los par?metros del revival post-punk. Incluye algo de funk, electro ochentero y alguna pieza bastante guitarrera, formando un conjunto menos bailable de lo que cab?a esperar, o?dos sus primeros singles. En total nueve canciones nuevas entre las que yo destacar?a "Movement" y "Daft Punk is playing at my house" (?sarcasmo?, ?homenaje?). Por cierto los singles del a?o pasado, se incluyen en un cd adicional.
Aunque personalmente este tipo de m?sica me acaba resultando pesada y prefiero escucharla en un bar, "Lcd Soundsystem" me ha gustado m?s que !!! o The Rapture, y creo que merece la pena escucharlo, as? que os pongo alguna canci?n en el radioblog.
Más información:
Últimos artículos:
Post Popularity 3.64%
Popularity Breakdown
Views 0.09% Comments 14.46% Retweets 0% Facebook Likes 0%