Suenan los mensajes del contestador aut?m?tico de David Gedge, vaya, parece que Sally ha dejado un mensaje…
I did get your message.
I just can't believe you're doing this.
What's wrong with you?
I told you it's over.
I am not coming back.
More importantly, I just don't love you any more.
Can't you get that into your head?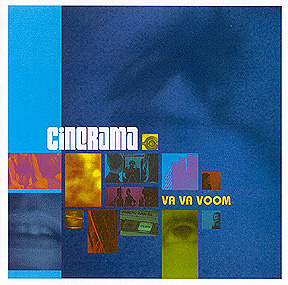 As? empieza "VA VA VOOM", el primer ?lbum de Cinerama, el grupo creado por David Gedge y su novia Sally Murrell tras poner fin a la exitosa aventura de The Wedding Present (otro d?a hablamos de "George Best"), que fue publicado en 1998 por Cooking Vinyl.
24 horas. Es el tiempo que llevo, desde que anoche lo rescat? del olvido, escuchando este imprescindible "VA VA VOOM", lo comprim? con el iTunes, lo guard? en el iPod, y hasta ahora no ha sonado otra cosa.
Más información:
Últimos artículos:
Post Popularity 1.25%
Popularity Breakdown
Views 0.18% Comments 4.82% Retweets 0% Facebook Likes 0%