Pocos minutos despu?s de las diez de la noche del martes pasado, mientras sonaba un atronador aplauso, Kim Deal pis? la primera el escenario de Fine Line Music Cafe en Minneapolis. Le siguieron Frank Black, Joey Santiago y un Dave Lovering que hac?a fotos del p?blico.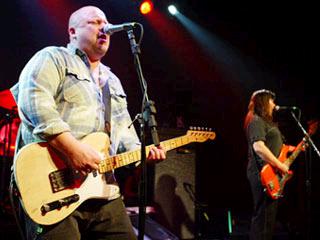 Los aplausos s?lo cesaron despu?s de que sonara los acordes con los que comienza "Bone Machine", la primera canci?n que los Pixies tocaban juntos en m?s de 10 a?os. "Wave of Mutilation", "U-Mass" fueron las siguientes, hasta completar un setlist de 20 canciones con un bis de 5 que concluy? con "Into the White".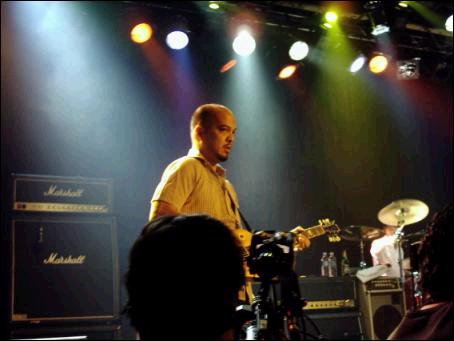 El precio del concierto era de 35 d?lares, aunque se pagaron precios cercanos a los 500 en la reventa a trav?s de Ebay. En Londres, los precios de los tickets para las actuaciones dela London Brixton Academy en la reventa alcanzan ya en Ebay las 114 libras.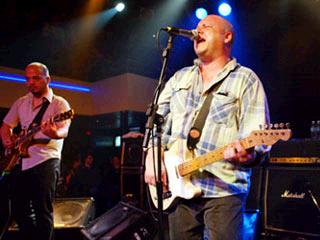 Dicen que durante los noventa minutos que dur? la actuaci?n, los Pixies estuvieron casi perfectos ante un p?blico entregado y mayoritariamente muy joven. Muchos hab?an recorrido medio Estados Unidos para no perderse el primer concierto de la banda y parece que no se quedaron defraudados:
"Seeing a band like this, this close was a once in a lifetime experience," he said. "I didn't have to wait very long for their return (because I'm 21), but to see a band this important, get back to (playing live) is always good." (Adam Bowen de 21 a?os en NME)
"They played a few B-sides which sounded really good and 'Monkey Gone To Heaven' sounded really good," he said. "They sounded a lot tighter than I thought they would. They're amazing." (Johnny Lang de 24 a?os en NME)
En fin, ?que envidia!, ya veremos en Festimad el s?bado 29 de mayo, un d?a antes los que vayan al Primavera.
Despu?s de la actuaci?n las copias del primer ?lbum en directo de la gira de Pixies en Estados Unidos se agotaron en minutos. Se pueden adquirir por anticipado aqu?. Yo he intentado que me manden uno pero no reconoce mi visa.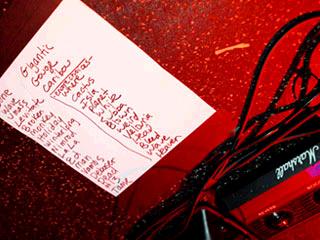 M?s fotos del concierto aqu? y en el cuerpo extendido del post, el setlist completo.

'Bone Machine'
'Wave Of Mutilation'
'U-Mass'
'Levitate Me'
'Broken Face'
'Monkey Gone To Heaven'
'The Holiday Song'
'Winterlong'
'Nimrod's Son'
'La La Love You'
'Ed Is Dead'
'Here Comes Your Man'
'Vamos'
'Debaser'
'Dead'
'#13 Baby'
'Tame'
'Gigantic'
'Gouge Away'
'Caribou'
'Isla de Encanta'
'Velouria'
'Wave Of Mutilation (Surf)'
'Where Is My Mind?'
'Into The White'

Más información:
Últimos artículos:
Post Popularity 2.01%
Popularity Breakdown
Comments 6.02% Retweets 0% Facebook Likes 0%